Inloggen en de beheerpagina:
1. Log in op https://portal.villah.com.(Bent u de gegevens kwijt van de portal "Wachtwoord reset Portal").
2. In het blauwe lint bovenaan de pagina klik je op 'Diensten' en daarna op 'Mijn services'.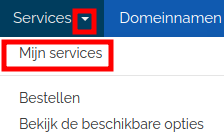 3. Hier vind u een lijst met al je producten. Zoek je email-product van het domein waar u de mails van wilt beheren. Neem je Basishosting of Uitgebreide Hosting af, dan is dit  'Zimbra e-mail Gratis bij Basis' of 'Zimbra e-mail Gratis bij Uitgebreid'.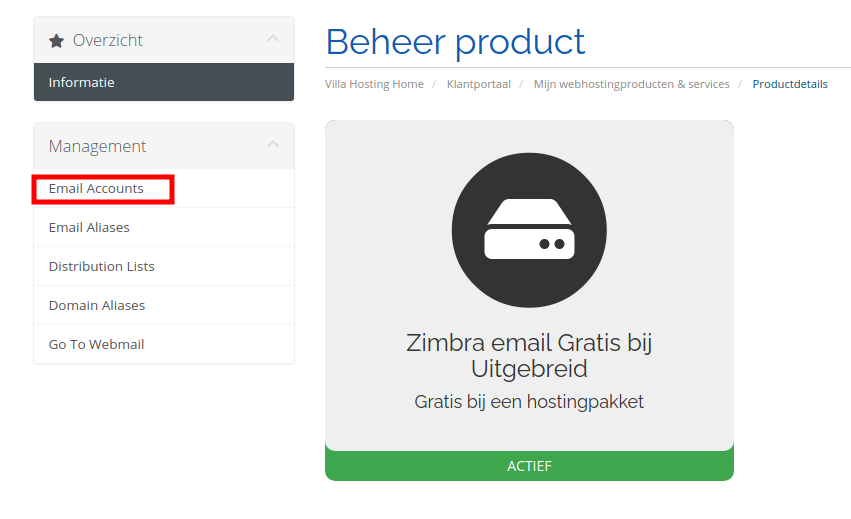 4. Links in de balk kunt u uw accounts, aliassen en distributielijsten aanpassen. Klik op E-mail Accounts.
5. Hier kun je de Accounts beheren: Accounts aanmaken, Wachtwoorden wijzigen, het account op non-actief zetten en verwijderen.